Preparing Future Faculty (for MSU graduate students)
The Preparing Future Faculty program is a hybrid program, with Canvas materials and assignments focused on key aspects of faculty responsibilities and in-person class sessions designed for discussion, self-assessment, and sharing of ideas. Participants in the PFF program gain a tremendous amount of knowledge and insight into professional academia. Those that successfully complete the program are awarded a certificate and have the privilege to add this experience to their vitae.
Explain faculty roles and responsibilities
Explain components of a typical faculty interview and how to prepare for various stages in the process
Prepare an Elevator Pitch
Participate in mock interviews
Create a Research Statement
Compare and contrast scholarly expectations in represented fields
Compose a Teaching Philosophy Statement
Identify Classroom Best Teaching and Assessment Practices
September 15: Introductory Luncheon
October 6: The Balancing Act--Faculty Roles and Responsibilities
October 27: Quality Teaching & Teaching Philosophy Statement
November 17: Interviewing for a Faculty Position & Preparing an Elevator Pitch
February 2: Research & Scholarly Actiivty
March 1: Teaching Observation
March 22: Intentional Class Design--Lesson Planning & Assessment
April: Etiquette Luncheon & Certificate Presentation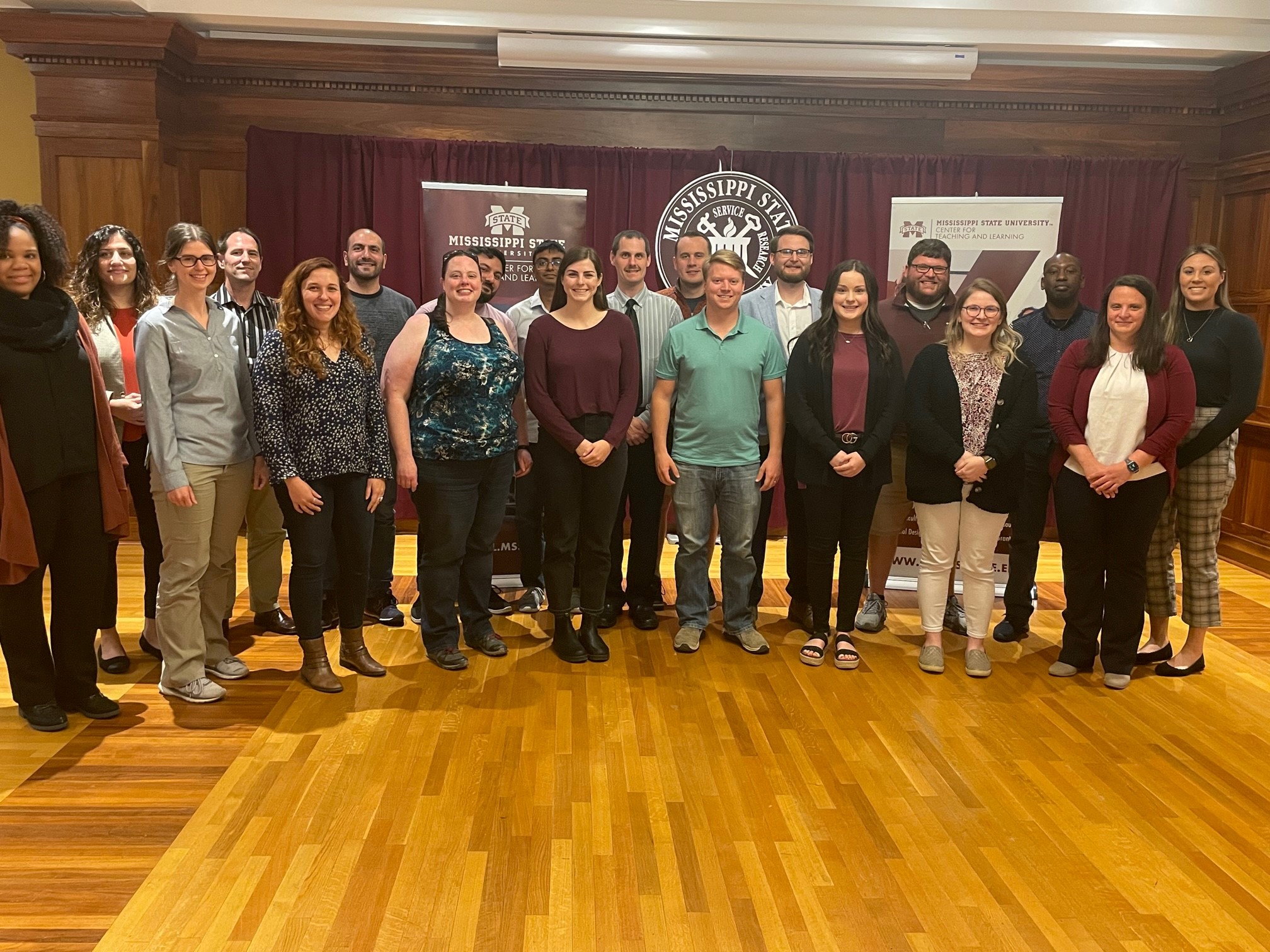 Shannon Allen
Ashik Amin
Raymond Awoyemi
Anthony Bowden
Lacy Dolan
Edward Entsminger
Md Khurshedul Islam
Stephanie Jacobs
Shaya Abou Jawdeh
Landon Jones
Erin King
Sierra Malis
Riley Messman
Casey Moss
Kollin Napier
Talha Faizur Rahman
Somayeh Bakhtiari Ramezani
Darcie Sidelinger
Carolina Siniscalchi
Lisa Smith
Rezwan Tanvir
Bryan Whittenton
Carter Wolff
Radwa Alaziz
Mahathir Bappy
Alejandro Barahona Caballero
Anna Marie Clay
Destiny Crockett
Craig Croskery
Hunter Derby
Larra Diboyan
Kyle Dues
Jason Eberhard
Linan Jia
Laya Khademibami
Abdullah Al Mamun
Shuaib Mubarak
Frank Ongondo
Eda Ozdemir
Phong Phan
Sabin Poudel
Malia Schimminger
Mitu Sharma
Lansing Sun
Saja Teeti
Shonna Tillman
Tashmia Turner
Anh Vo
Shaylin Williams
Christian Zamiela
Lisa Ziegler
Interested in participating in the Preparing Future Faculty Program?
Download and complete the application below and email it to abarefield@ctl.msstate.edu